Our friends at The Rivers Trust (the umbrella body for all the rivers trusts in England) have helped us develop an interactive map which shows lots of useful information about the rivers in the Tyne catchment.
Using the latest Geographical Information System tools, the map is a great way of navigating around and finding out more about the Tyne catchment.  We've added quite a few layers, including links to the projects in the Tyne Catchment Plan, volunteer groups working throughout the catchment, the current status of rivers (according to the Water Framework Directive) and more.
Click on the image below to go directly to the map.  If you have any difficulty finding your way around, click here to open the user guide: Tyne interactive map User Guide.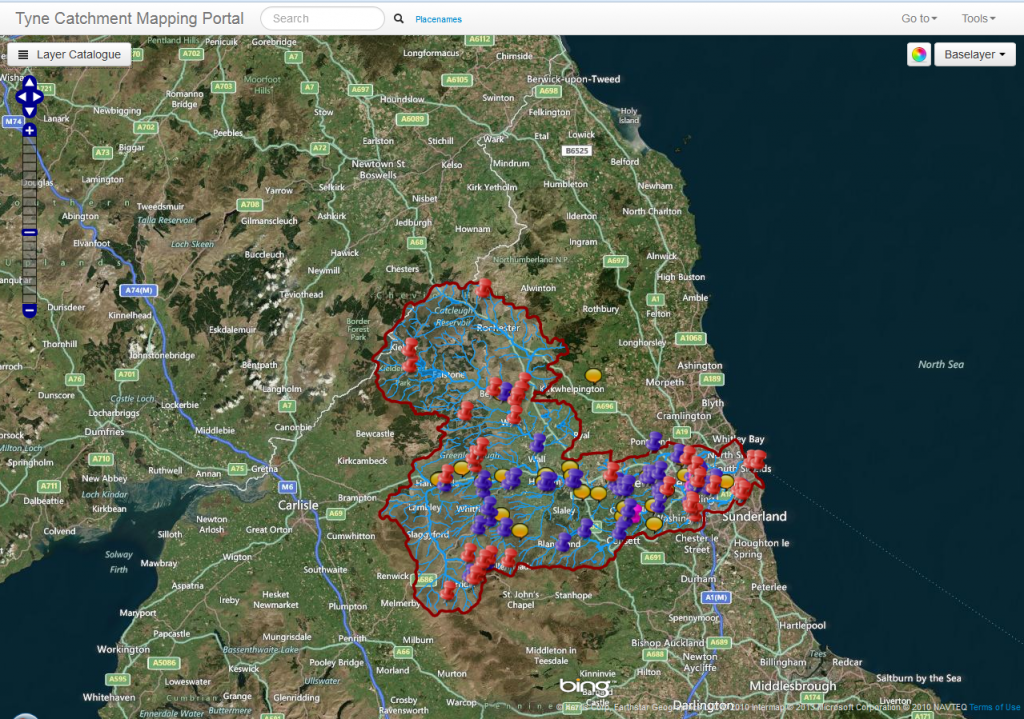 For printable maps of the Tyne catchment, try the links on the 'About the Tyne Catchment' page.