Catchment in Crisis was a project funded by the National Lottery Heritage Fund from the Our Heritage programme 2018-2019, designed to raise awareness of the upper reaches of the Ouseburn River. The upper reaches of this 7 mile long wa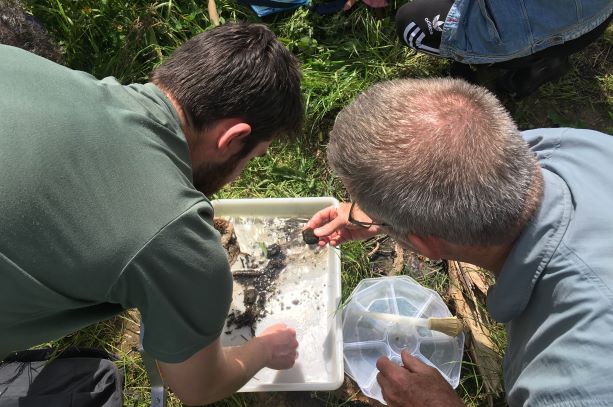 tercourse is facing many threats to its water quality and amenity value as a result of historic workings, dredging, rural diffuse pollution from poorly stored nutrients and rapid run off at high rain-fall events and increasing pressure from development for housing and Newcastle Airport. Its water quality is failing the Water Framework Directive's measures for clean, safe water. In response to this river catchment in crisis, Groundwork created a project to increase awareness, learning, skills and knowledge to try and reverse the trend of abandonment and careless management. We have organised open days, guided walks, educational field visits to support the geography, music and literacy curriculums in schools; experts have been training citizens in how to test and monitor water quality and invertebrate life. We have shared our findings and pollution alerts have been made to the Environment Agency as a direct result of the citizen science detective work being carried out on the Ouseburn and its catchment. This important work is set to continue in the safe hands of volunteers who will now be managed by Tyne Rivers Trust.
For a detailed evaluation of the this project please use this link.